My Blog
Posts for: December, 2015
By Lafond & Tambini, DMD
December 27, 2015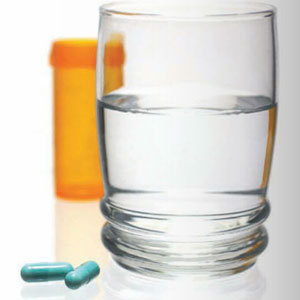 Office cleanings and other minor procedures are a routine part of regular dental care. For some people, though, a routine visit could put them at slight risk for a serious illness.
The reason for this concern is a condition known as bacteremia. This occurs when bacteria, in this case from the mouth and conceivably during an office cleaning or other routine dental procedure, enters the bloodstream. Although for most people this isn't a great issue, there's been concern that bacteremia could further compromise the health of patients with or susceptible to other conditions like endocarditis (heart inflammation), prosthetic joints or compromised immune systems.
This concern grew out of a number of studies in the early 20th Century that seemed to show a link between dental bacteremia and infective endocarditis. At about mid-century it became a common practice to administer antibiotics before dental work (usually 2 grams of amoxicillin or an equivalent about an hour before) to high risk patients as a way of protecting them against infection. The practice later expanded to other health issues, including many heart conditions.
Beginning in 2007, however, guidelines developed jointly by the American Heart Association and the American Dental Association reduced the number of conditions recommended for antibiotic therapy. Based on these guidelines, we now recommend pre-procedure antibiotics if you have a history of infective endocarditis, artificial heart valves, certain repaired congenital heart defects, or heart transplant that develops a subsequent heart valve problem. Patients with prosthetic joints or immune system problems are no longer under the guidelines, but may still undergo antibiotic therapy if believed necessary by their individual physician.
If you have a condition that could qualify for antibiotic therapy, please be sure to discuss it with both your dentist and physician. We'll work together to ensure any dental work you undergo won't have an adverse effect on the rest of your health.
If you would like more information on antibiotic therapy and dental care, please contact us or schedule an appointment for a consultation. You can also learn more about this topic by reading the Dear Doctor magazine article "Antibiotics for Dental Visits."
By Lafond & Tambini, DMD
December 12, 2015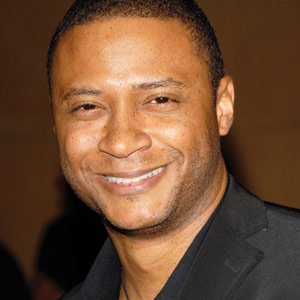 Can you have healthy teeth and still have gum disease? Absolutely! And if you don't believe us, just ask actor David Ramsey. The cast member of TV hits such as Dexter and Arrow said in a recent interview that up to the present day, he has never had a single cavity. Yet at a routine dental visit during his college years, Ramsey's dentist pointed out how easily his gums bled during the exam. This was an early sign of periodontal (gum) disease, the dentist told him.
"I learned that just because you don't have cavities, doesn't mean you don't have periodontal disease," Ramsey said.
Apparently, Ramsey had always been very conscientious about brushing his teeth but he never flossed them.
"This isn't just some strange phenomenon that exists just in my house — a lot of people who brush don't really floss," he noted.
Unfortunately, that's true — and we'd certainly like to change it. So why is flossing so important?
Oral diseases such as tooth decay and periodontal disease often start when dental plaque, a bacteria-laden film that collects on teeth, is allowed to build up. These sticky deposits can harden into a substance called tartar or calculus, which is irritating to the gums and must be removed during a professional teeth cleaning.
Brushing teeth is one way to remove soft plaque, but it is not effective at reaching bacteria or food debris between teeth. That's where flossing comes in. Floss can fit into spaces that your toothbrush never reaches. In fact, if you don't floss, you're leaving about a third to half of your tooth surfaces unclean — and, as David Ramsey found out, that's a path to periodontal disease.
Since then, however, Ramsey has become a meticulous flosser, and he proudly notes that the long-ago dental appointment "was the last we heard of any type of gum disease."
Let that be the same for you! Just remember to brush and floss, eat a good diet low in sugar, and come in to the dental office for regular professional cleanings.
If you would like more information on flossing or periodontal disease, please contact us today to schedule an appointment for a consultation. You can also learn more by reading the Dear Doctor magazine article "Understanding Gum (Periodontal) Disease."